VL-AGF Gold Ditch Bank Flail Mower
VL-AGF Gold Ditch Bank Flail Mower

SKU: VL-AGFN140, VL-AGFN160, VL-AGFN180, VL-AGFN200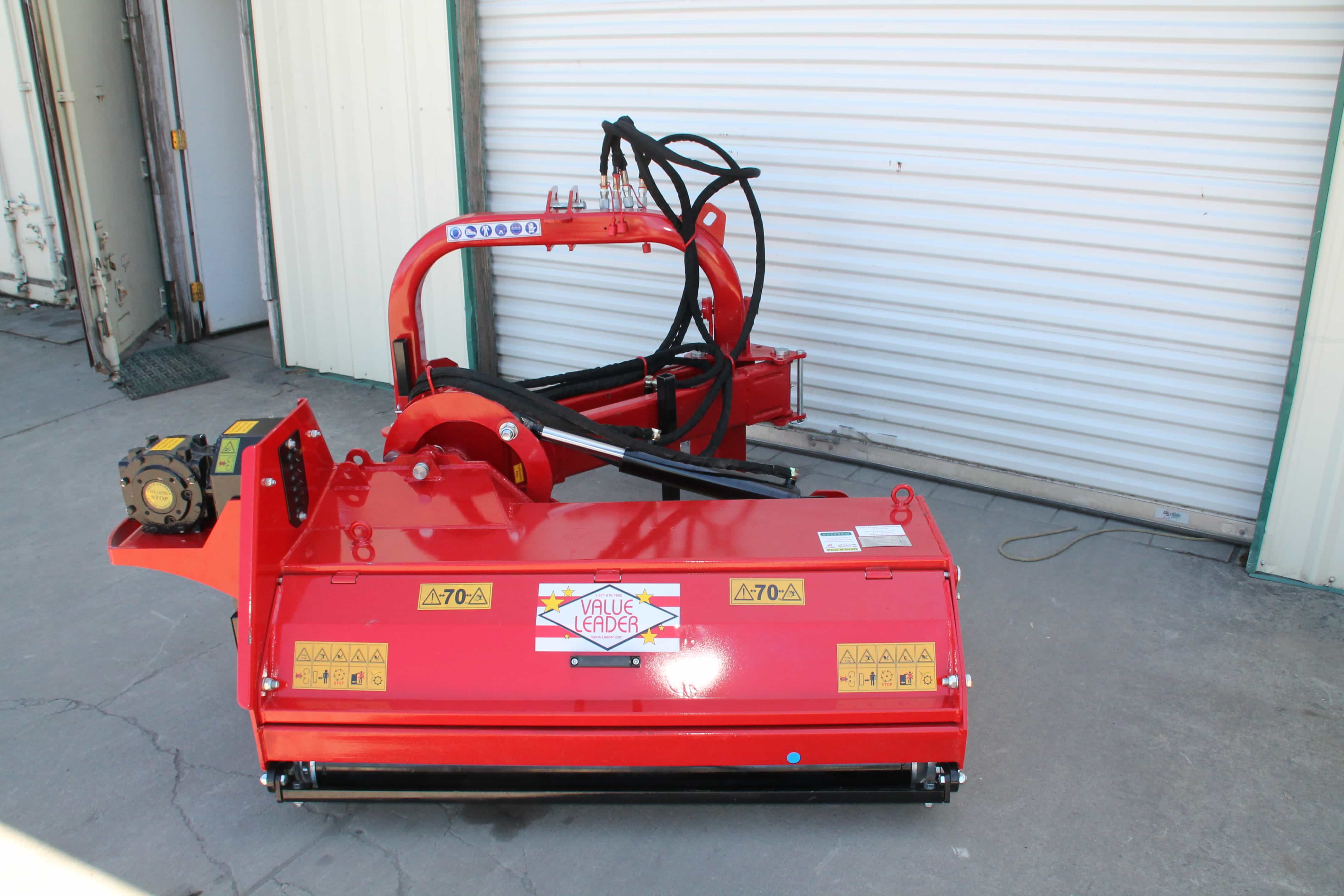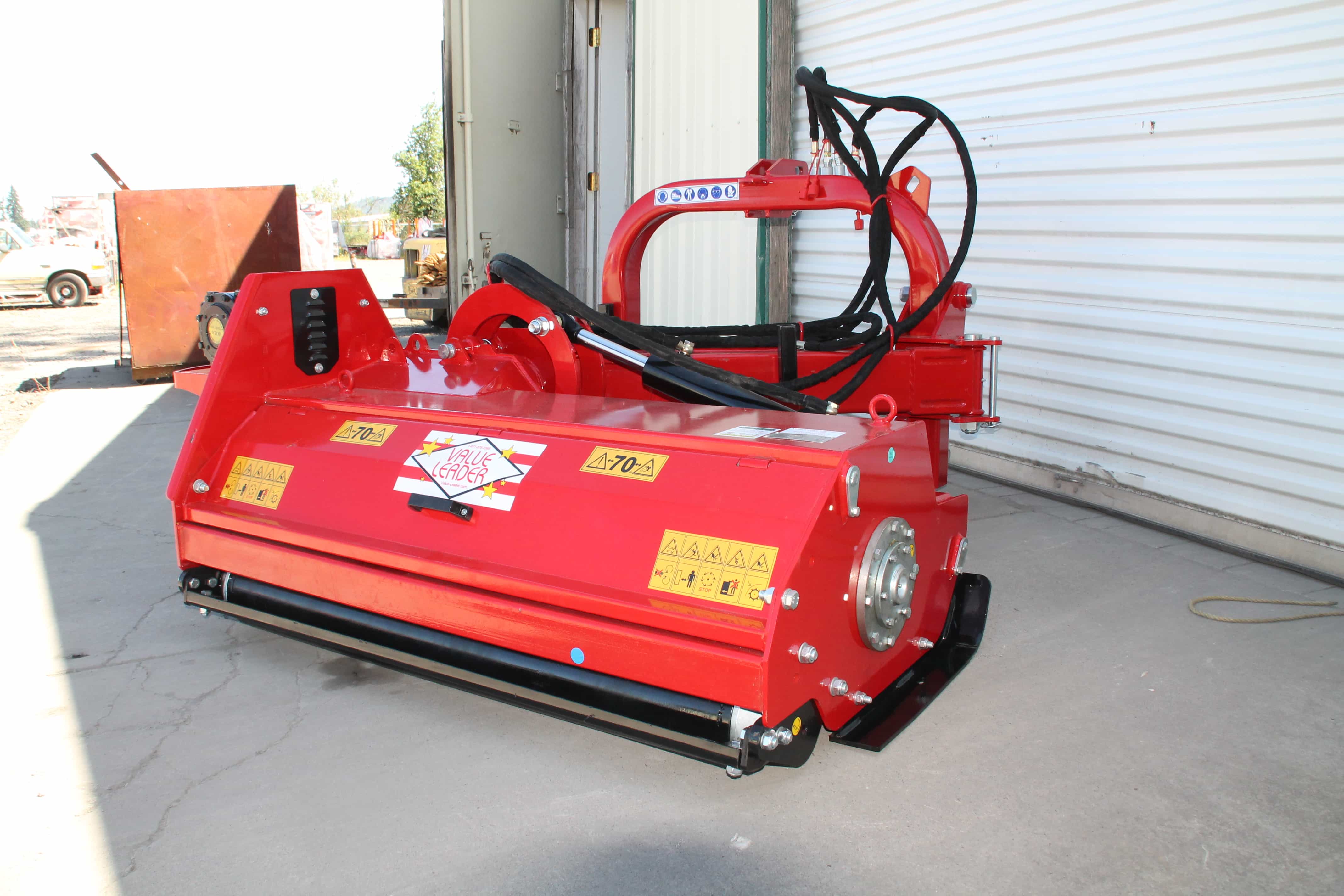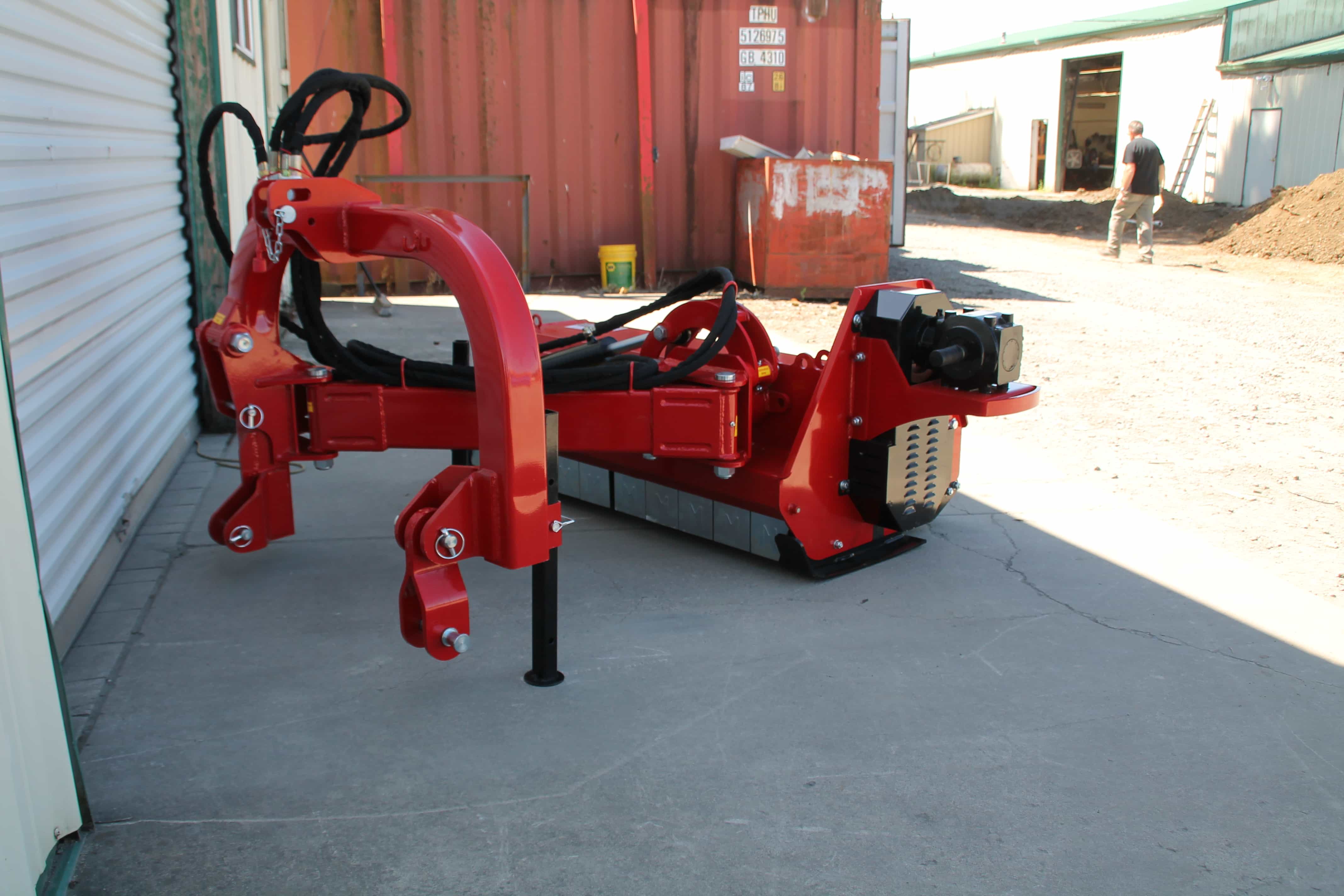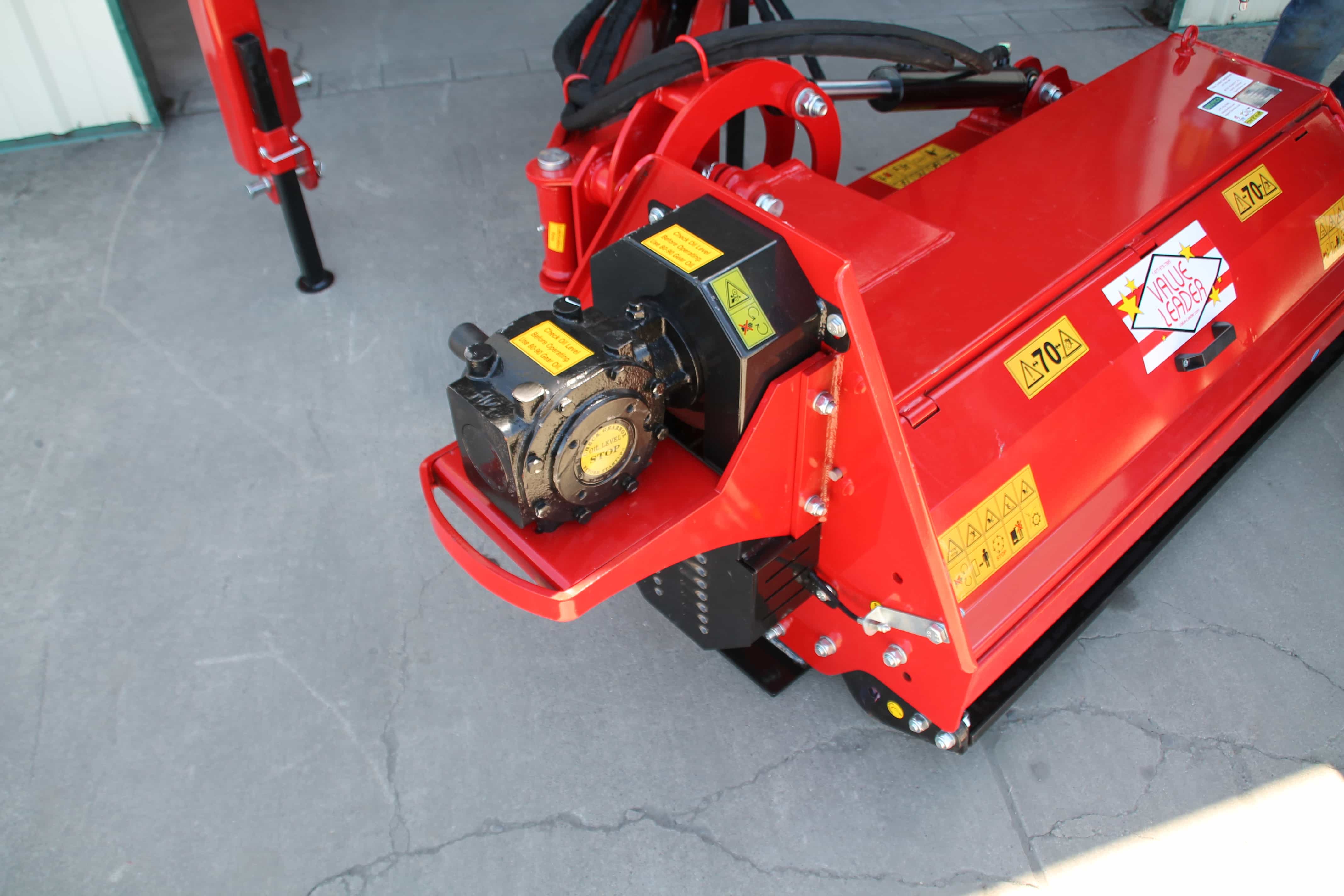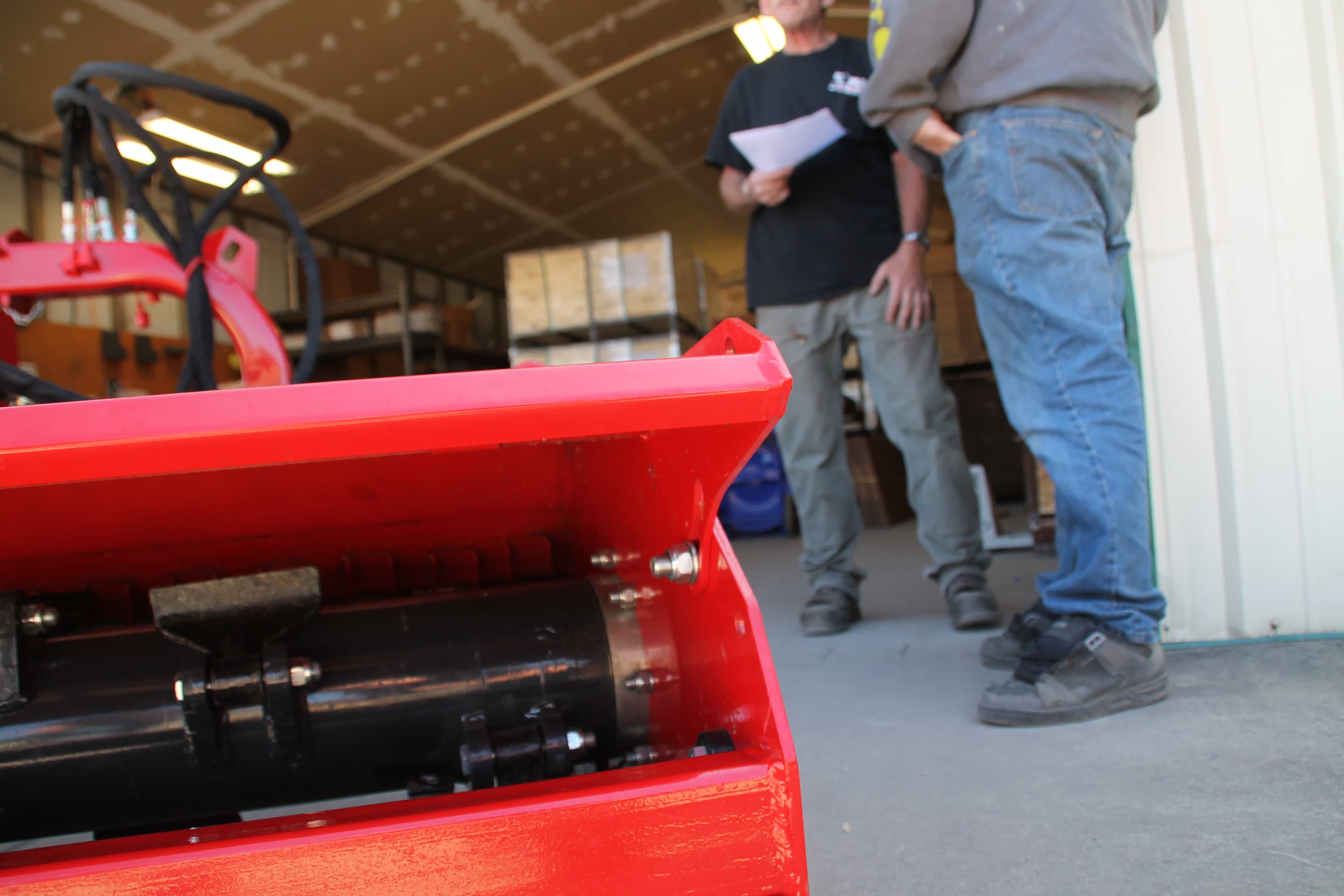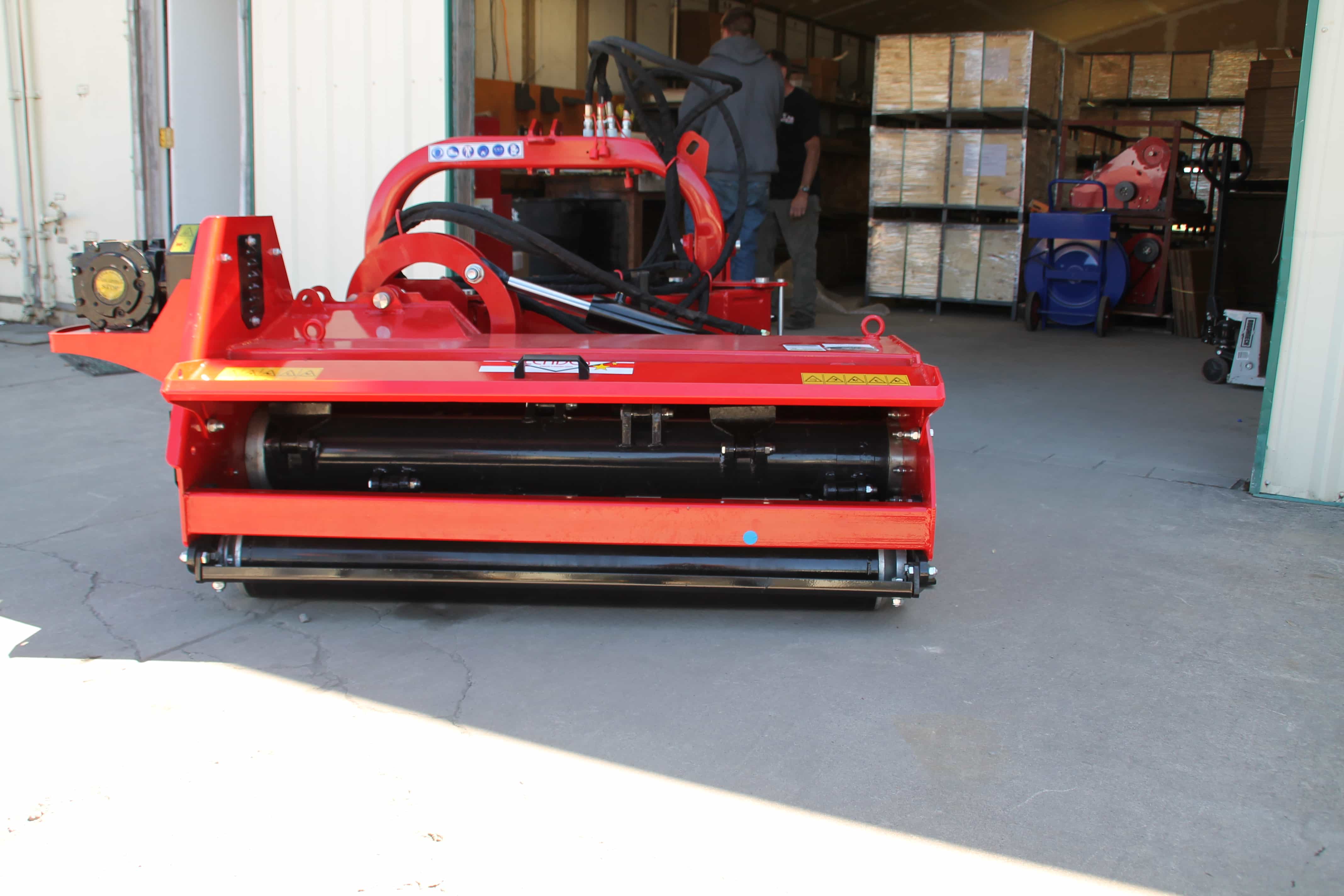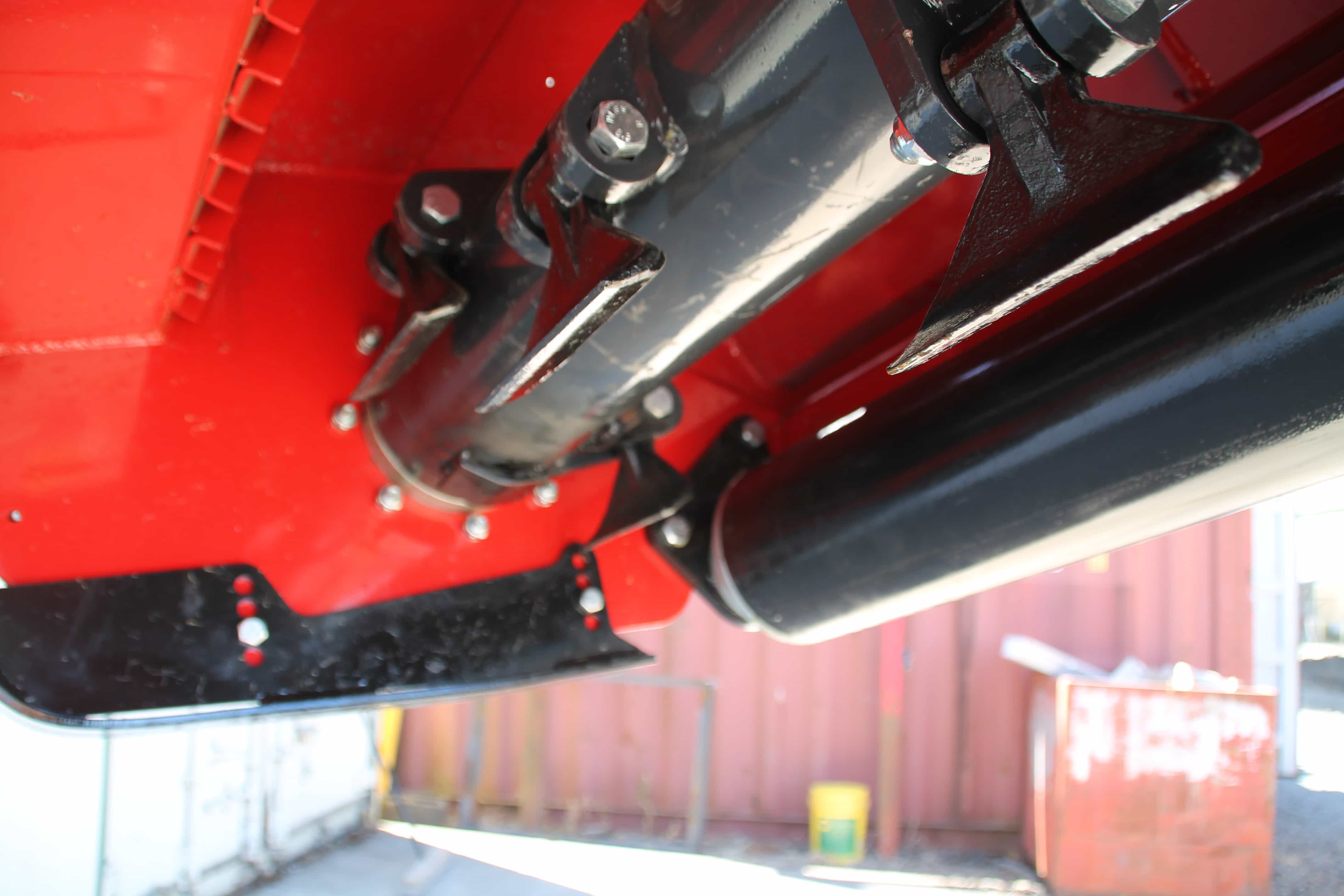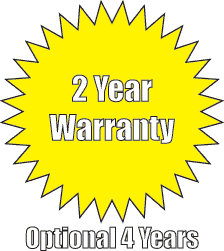 Working Width
55" - 71"

Powered By:
Tractor PTO
45- 85 HP

Comes with 43 oz Blades
Suitable for:
Brush up to 4" thick
Select Ditch Bank Flail Mower Below to Purchase
[tailor_products style="default" layout="grid" items_per_row="2" dots="1" meta="price" image_link="post" image_size="thumbnail" posts_per_page="12" product_tag="142" order_by="title" order="ASC" class="tailor-5f8f2160b9f43"][/tailor_products]
Description of Ditch Bank Flail Mowers:
AGFN takes our AGF mower and adds an openable rear deck for faster mowing when you do not need fine mulching (it is also nice for changing blades) a holder for your hoses when not attached and a floating right side 3-point connection to allow the mower greater flex when following the contours of the ground. AGFN verge flail mulchers are super heavy duty mowers designed for Cat-II tractors. They feature very heavy 43-ounce cutting blades that can chop heavy brush including grasses, debris, sticks, vines, branches, and other wooded materials up to 4" in Diameter.
The mower head is attached to a hydraulic arm allowing you to swing the mulcher beyond your tractors wheels. The head may be pivoted hydraulically up 90 degrees for hedge or hillside work or down 55 degrees for the ditch or bank work. Connect it to our optional 4-way hydraulic control valve with a hydraulic float and the mulcher will follow the contours of the terrain.
Key Features of Ditch Bank Flail Mowers:
Horizontal Extension: 7 feet 8.4 inches

Vertical Extension: 5 feet 10 inches

4" Cutting Capacity

Reverse Rotor Rotation: Standard

Balanced Rotor & Shaft: Standard

Front Flappers: Standard

Side Skids: Standard

External Belt Adjustment: Standard

Adjustable Rear Deck
Details of Ditch Bank Flail Mowers:
Overall Width of Ditch Bank Flail Mowers: The VL-AGF series has an overall width of 72.5″ to 100″ depending on the size of the unit.
Cutting Width of Ditch Bank Flail Mowers: The VL-AGF series has a tilling width of 55″ to 78″ depending on the size of the unit.
Weight: The VL-AGF series has a weight of 1590 lbs to 1820 lbs depending on the size of the unit.
HP Requirements at PTO: The VL-AGF series requires 45 - 85 PTO horsepower depending on the size of the unit.
Cutting Height: The VL-AGF series has a 1/4" - 6" Adjustable to meet various height requirements
Housing Material Thickness: The VL-AGF series has a housing of 5/16" thick.
Side Plate Thickness: The VL-AGF series has a side plate thickness of 5/16".
Blade Type: The VL-AGF series uses a heavy-duty hammer blade. Each hammer blade weighs 2lbs 12 oz made of cast steel (cast steel is much more durable than cast iron). Use the hammer blades for clearing saplings (4″ diameter or less) and for grasses.
Number of Blades: The VL-AGF series uses 12 - 20 hammer blades, depending on the size of the unit.
Precision Blade Overlap: On the VL-AGF series the blades are staggered precisely with no gap in the mowing area. Blade overlap is important to achieve an even cutting result.
Rotor Rotation - Reverse: The rotor spins in the opposite direction as the wheels of the tractor when traveling forward. This allows the blades to shear the material as it is folded forward by the mowers. The material is then thrown up and over the rotor.
Rotor Tube Diameter: 5" - Heavy-duty steel tubing for long life.
Balanced Rotor Tube: The rotor tube is balanced to reduce vibration and ensures that the mower runs smooth, and reduces wear on the bearings.
Hitch Type: Category 2 standard 3-point.
Drive Belts: The VL-AGF series uses 4 belts.
Gearbox Rating: Up to 85 hp. Heavy-duty proved oil bath gearbox for long life.
Driveline / PTO Shaft: Shear Bolt PTO Shaft for Standard 1-3/8" 6-Spline PTO
Finish: Baked-on powder coat, powder coat is superior to paint.
Warranty: 2-year parts warranty with an optional 2-year extension.
Support Before and After the Sale: At Betstco our service department is staffed with professional technicians that inspect each machine before it is shipped. This ensures that you get a trouble-free machine from the get-go. When you need technical help or parts, our courteous staff can help you get what you need from our fully stocked warehouse. We keep a full line of replacement parts, and we can ship parts within 24 hours.
| | | | | |
| --- | --- | --- | --- | --- |
| Spec | VL-AGFN140 | VL-AGFN160 | VL-AGFN180 | VL-AGFN200 |
| Working Width | 55" | 63" | 71" | 78" |
| Total Width | 72 1/2" | 80 1/2" | 88 1/2" | 100" |
| Required HP | 45-85 HP | 50-85 HP | 55-85 HP | 64-85 HP |
| Hitch | Cat II | Cat II | Cat II | Cat II |
| Min Weight of Tractor & Loader | 5,000 lbs | 6,000 lbs | 7,000 lbs | 8,000 |
| Gear Box Rating | 85 HP | 85 HP | 85 HP | 85 HP |
| Pivot Offset | Up 90°, Down 55° | Up 90°, Down 55° | Up 90°, Down 55° | Up 90°, Down 55° |
| Hydraulic Offset | Vertical Pivot 145°, Angle Up 90 ° Angle Down 55 ° or float | Vertical Pivot 145°, Angle Up 90 ° Angle Down 55 ° or float | Vertical Pivot 145°, Angle Up 90 ° Angle Down 55 ° or float | Vertical Pivot 145°, Angle Up 90 ° Angle Down 55 ° or float |
| Std Hammer Blades | 12 Hammer Blades | 14 Hammer Blades | 16 Hammer Blades | 20 Hammer Blades |
| Cutting Height | 1/4" - 6" | 1/4" - 6" | 1/4" - 6" | 1/4" - 6" |
| Housing Thickness | 5/16" | 5/16" | 5/16" | 5/16" |
| Side Plate Thickness | 5/16" | 5/16" | 5/16" | 5/16" |
| Rotor Dia. | 5 7/8" | 5 7/8" | 5 7/8" | 5 7/8" |
| Rotor Shaft Dia. | 5" | 5" | 5" | 5" |
| Blade Swing | 15" diameter | 15" diameter | 15" diameter | 15" diameter |
| No. of Belts | 4 Belts | 4 Belts | 4 Belts | 4 Belts |
| 3pt Cat-II Conn. Width | 30 1/2" - 41 1/2" | 30 1/2" - 41 1/2" | 30 1/2" - 41 1/2" | 30 1/2" - 41 1/2" |
| Driveline Type | Series 5 Quick Connect Shear Bolt Std. 6-Spline | Series 5 Quick Connect Shear Bolt Std. 6-Spline | Series 5 Quick Connect Shear Bolt Std. 6-Spline | Series 5 Quick Connect Shear Bolt Std. 6-Spline |
| Weight | 1590 lbs | 1660 lbs | 1780 lbs | 1820 lbs |
| Crated Weight | 1660 lbs | 1730 lbs | 1850 lbs | 1910 lbs |