Hydraulic Boom Sickle Brush Mower, FH-BRM
FH-BRM Boom Sickle Hedge Cutter
SKU: FH-BRM120, FH-BRM150, FH-BRM180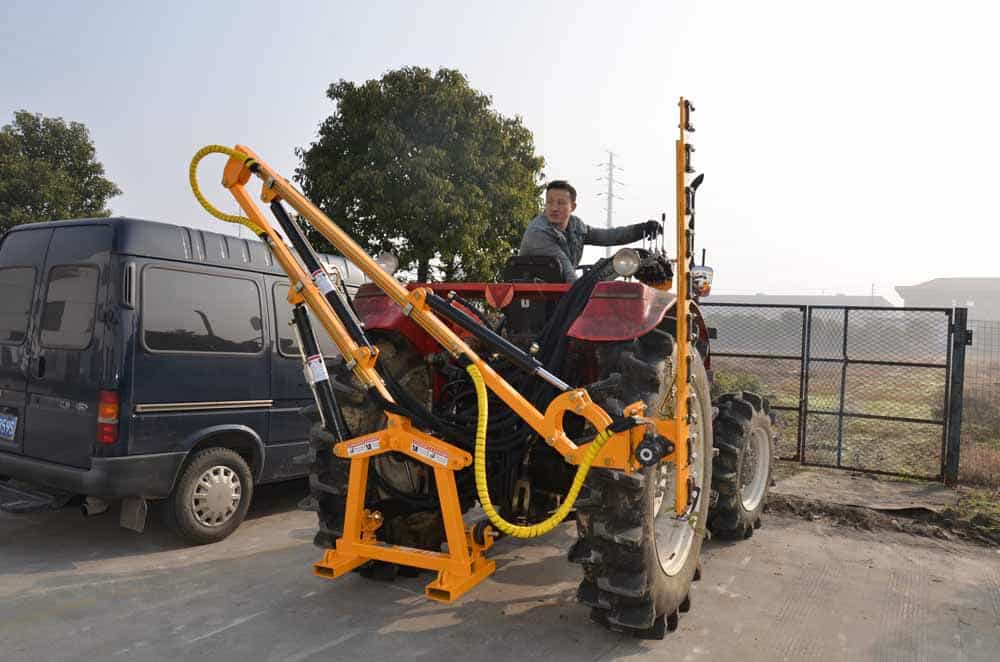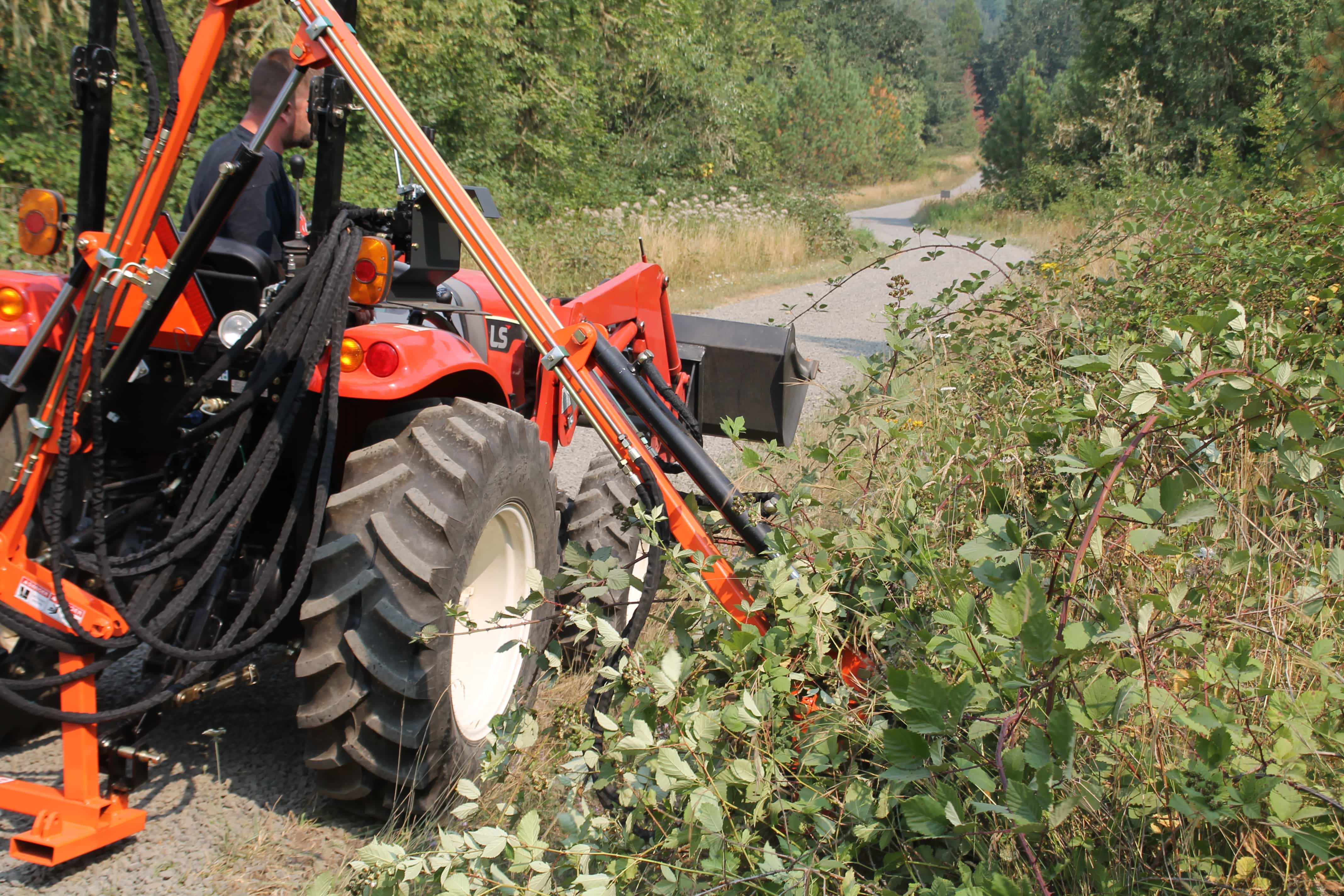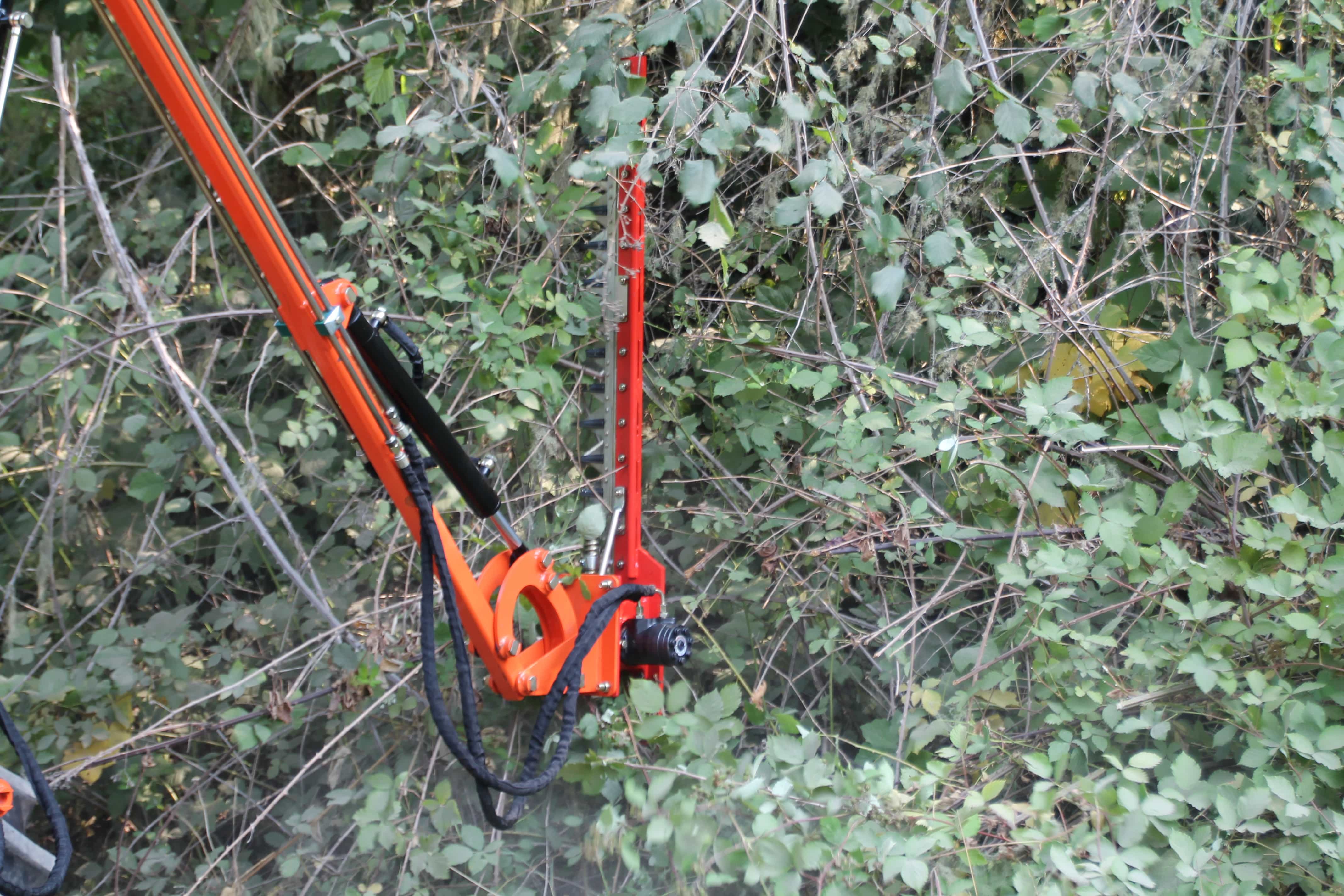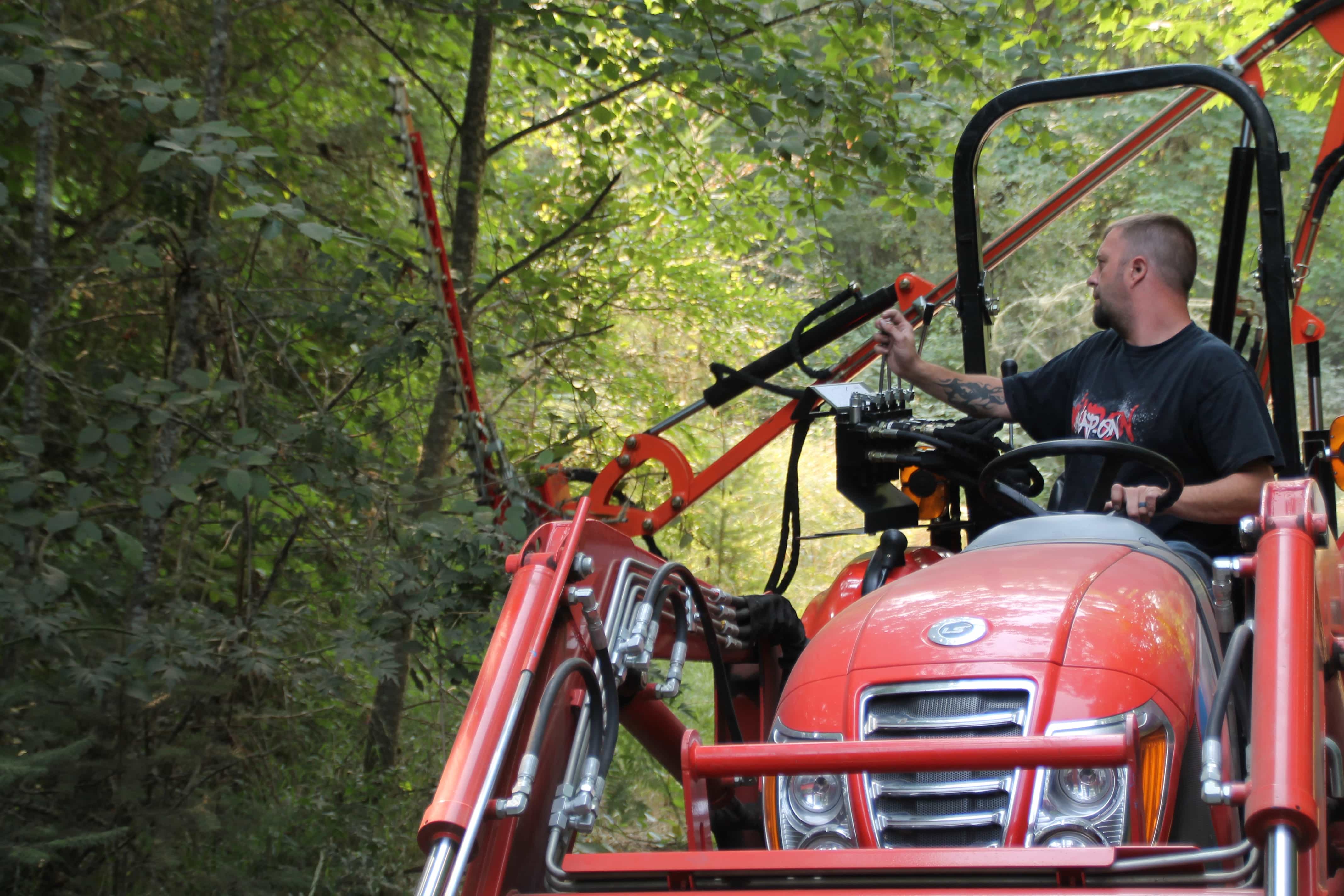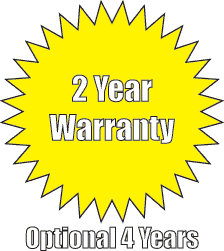 Working Width
36" - 51"

Powered By:
Hydraulics
9-11 GPM

8 GPM+ Hydraulic Flow
Suitable for:
Brush up to 1" thick
Select Unit Below to Purchase
[tailor_products style="default" layout="list" items_per_row="2" dots="1" meta="price" image_link="post" image_size="thumbnail" posts_per_page="12" product_tag="146" order_by="title" order="ASC" class="tailor-5f8f4d4f4ef91"][/tailor_products]
Got ditches to mow, hedges to trim? Is brush overgrowing your driveway? A shrub that needs to be controlled? Our sickle hedge cutter is a perfect solution for maintaining hedges, ditches, and shrubs alongside roadways and fields.
Tractor with a minimum weight of 2000 lbs is required.
Will cut a flat top hedge that is 11 feet tall.

Will cut a vertical side and up to 6 feet out.

Ditches and banks down to 45° angle.

Finger bar sickle hedge cutter connects to your tractors remote hydraulics to make quick easy work of those problem areas that a normal mower cannot reach.
| | | | |
| --- | --- | --- | --- |
| Spec | FH-BRM120 | FH-BRM150 | FH-BRM180 |
| Required Hydraulic Pressure | 2250 TO 3500 PSI | 2250 TO 3500 PSI | 2250 TO 3500 PSI |
| Blades | 13 | 18 | 23 |
| Required Hydraulic Flow | 8 GPM to 11 GPM | 8 GPM to 11 GPM | 8 GPM to 11 GPM |
| Unit Net Weight | 529 lbs | 552 lbs | 573 lbs |
| Gross Shipping Weight | 564 lbs | 587 lbs | 608 lbs |
| Mower Head Only Weight | 82 lbs | 88 lbs | 93 lbs |
| Brush Cutting Diameter | 1 inch | 1 inch | 1 inch |
| Maximum Up Reach | 136 inches+ | 136 inches+ | 136 inches+ |
| Side Reach at Maximum Up | 36 inches+ | 36 inches+ | 36 inches+ |
| Reach at Ground | 51 inches+ | 51 inches+ | 51 inches+ |
| Addition of Cutting Bar Reach | 47 inches | 59 inches | 70 inches |
| Down Angle (Slope) | 45 degrees | 45 degrees | 45 degrees |
| Travel Position | 49 inches left, 51 inches right | 49 inches left, 51 inches right | 49 inches left, 51 inches right |